America's Actor: Kurt Russell Turns 64.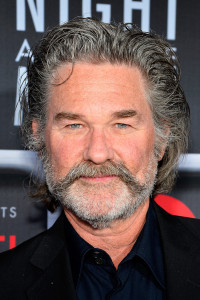 Famous Hollywood heartthrob, Kurt Russell turns 64 today March 17.
Russell was born in Springfield, Massachusetts home of another slice of American apple-pie, Smith & Wesson.  Russell's father, Bing introduced young Kurt to acting; the senior playing secondary roles in several westerns including Bonanza (1959) and The Magnificent Seven (1960).
As fate had it, his father's work took him to California where Kurt like his father, became a young actor. By the time Kurt graduated high-school  in 1969 he had already filmed several movies and commercials.
By the seventies he had become such a commodity that the Walt Disney Company signed a ten-year contract with him; some calling him the  "studio's top star of the '70s".
Russell is best known for his roles in The Thing (1980) and Escape from New York (1981). In recent years Russel has played Wyatt Earp and has worked with Quentin Tarantio on his Grindhouse (2007) film anthology.
In honor of the American actor's birthday here's an early commercial starring a very young Kurt.