DEA chief tells House committee she can't fire agents involved in sex parties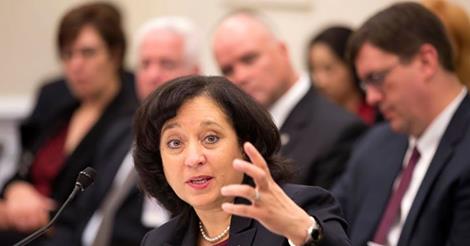 Back in 2012, the Secret Service were involved in a scandal in Cartagena Columbia, now another federal law agency is involved with yet another scandal involving SEX in the same country!
Tuesday, Michelle Leonhart; the administrator of the Drug Enforcement Administration was drilled for three hours by the House oversight committee with regard to the Inspector General's report which found DEA agents in Bogota, Colombia were engaged in Sex Parties with prostitutes which were paid for by the drug cartels, which in fact the DEA was supposed to fight.
"This behavior is not acceptable," Leonhart said in her opening statement. "It is my hope that the additional training and guidance we have provided to all personnel – particularly those stationed overseas – will prevent similar incidents from occurring in the future."
The members were not pleased with the discipline given; a maximum of a 2 week suspension.
Rep. Mick Mulvaney, R-S.C., asked Leonhart, "Do you have any idea how absurd all of that sounds to an ordinary human being?"  Leonhart repeatedly explained that a maze of civil service system protections for government workers prevents her from firing federal employees.