HAPPY BIRTHDAY AMANDA BYNES!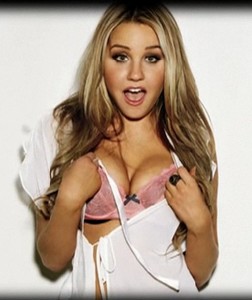 Born in Thousand Oaks, California in 1986 Amanda Bynes is proving to be no flash in the pan with her young career already stretching decades.
He first television appearances includes roles on several Nickelodeon franchises before getting her own show from, 1999-2002 on the channel, practically making her the face the network for those years.
Ms. Bynes joined the grown-ups in 2002 starring in the show What I like About You which aired until 2006 and co-starred Jennie Garth whom she share her birthday with.
Bynes is not without controversy having been arrested several times for drug & alcohol related crimes as well as seeking mental health treatments for other erratic behavior. Bynes has blamed a microchip in her brain as a way to explain some of her strange actions.
Amanda Bynes turns 29 today.