New Video Of Walter Scott Shooting is a GAME CHANGER
New video has surfaced which tells a different story than the first video released which shows what looks like the officer shooting a suspect in the back.  The new video is a Game Changer in the incident which clearly shows Walter Scott in fact attacked the officer with the officer's taser.
The video that is synced shows the officer making a traffic stop, at which time Walter Scott decides to flee the scene by running away.  The video continues to show the time frame of the chase, a confrontation, and struggle between Walter Scott, and a police officer.
The new video synced with the existing video shows this was not a few second struggle, but a much different incident all together.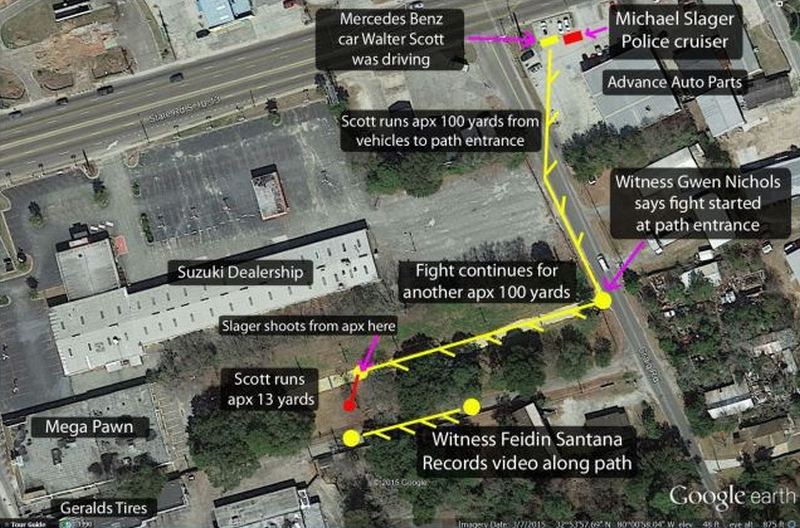 The so called Game Changer is the fact that Officer Slager said he had lost control of his X26 Taser which he drew to restrain a non-compliant Walter Scott, but was then used against the police officer.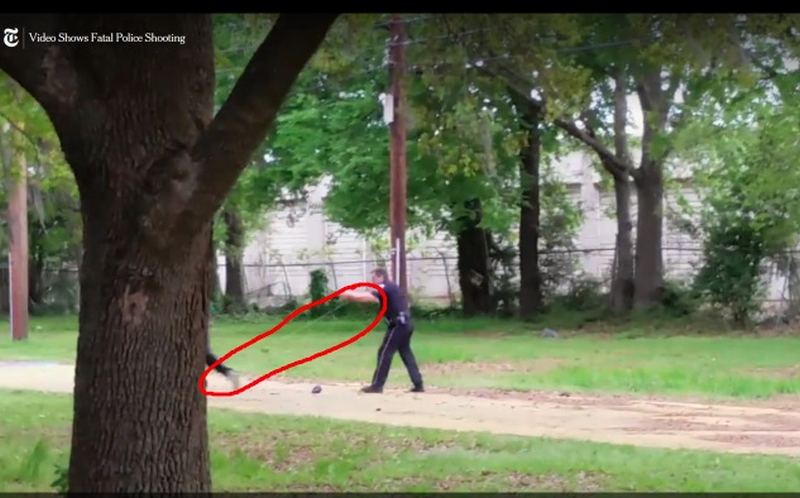 At least one taser dart appears to have hit the officer in the his upper torso, chest, shirt of Officer Slager.
This is yet another instance where a suspect decides to resist, and attack a police officer, which didn't end well.