Paul Walker's The Fast and the Furious car will be auctioned off
The Mecum Auctions Indy 2015 will be featuring the Toyota Supra stunt car driven by Paul Walker in the Fast and Furious between May 12 – 17th in Indianapolis.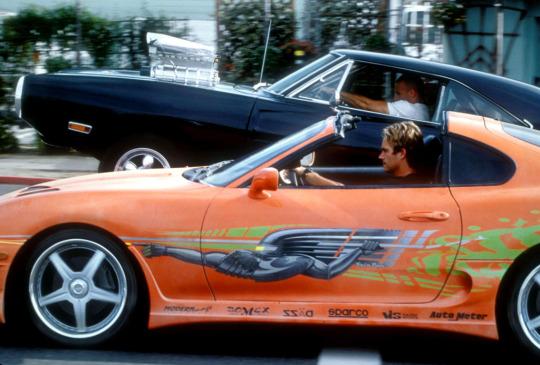 During the filming of Fast and Furious several Toyota Supras were used, but according to the listing, the stunt care being auctioned off is the one featured in the final face at the end of the movie.  Dom was driving his father's black muscle car, while Brian drove the 1998 Toyota Supra shown above, a they raced to beat the train.
The 1993 Toyota Supra with 5 speed manual transmission, HP inline 6 engine, roll cage, twin Holley performance nitrous oxide bottles in the back is expected to go for $150k to over $200k.