RECALL – BMW & Nissan Recall Vehicles to Fix Fuel Pumps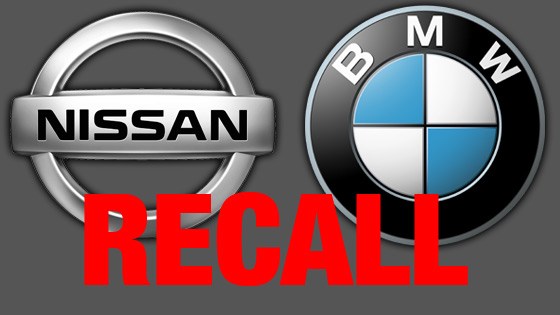 Nissan and BMW are recalling more than 94,000 vehicles because the fuel pumps can fail and cause stalling.
The recalls cover 76,000 Nissan Rogues from the 2014 model year and another 18,000 BMW 2, 3 and 4 series models from 2014 and some 4 series cars from 2015.
Both automakers say in documents posted Friday by government safety regulators that improper nickel plating inside the pump can cause them to fail. That can cause engines to stall and increase the risk of a crash. Both companies used pumps made by the same supplier, Robert Bosch.
Nissan will notify owners in May and BMW will start in late April. Both will replace pumps for free.
The problem was discovered through complaints and warranty claims.
Neither manufacturer reported any crashes or injuries.
(Reuters) Nissan said 76,242 of the recalled SUVs are in the United States and its territories, and 18,789 are in Canada.
Of the global total for BMW, 18,054 are in the United States, according to the NHTSA documents.
The affected BMW models in the United States are: 2014 228i Coupe, M235i Coupe, 320i, 320xi, 328i, 328xi, 335i, 335xi, ActiveHybrid 3, 328xi Sports Wagon, 428i Coupe, 428xi Coupe, 435i Coupe, 435xi Coupe, 428i Convertible, 428xi Convertible, 435i Convertible, 328xi Gran Turismo, 335xi Gran Turismo, and 2015 428i Gran Coupe, 428xi Gran Coupe, and 435i Gran Coupe vehicles.